Certainly one of the most unique shops we've seen recently is Dean Robertson's Forest Life Creations, a small company specializing in incredible earrings made from reclaimed wood.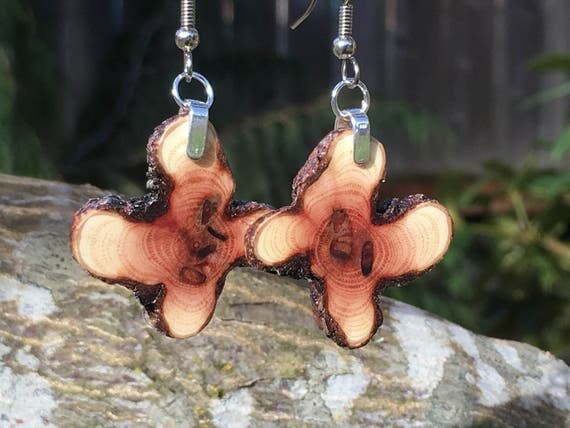 These earrings use the natural edge of the wood to create crosses.
Dean's earrings are spectacular. Using reclaimed wood from a variety of sources, he finds the most interesting patterns and designs to cut into unusual earring shapes. The earrings are lightweight and carefully hand crafted in America so shoppers can be sure that not only will their new jewelry be high-quality, but made by someone passionate about their craft.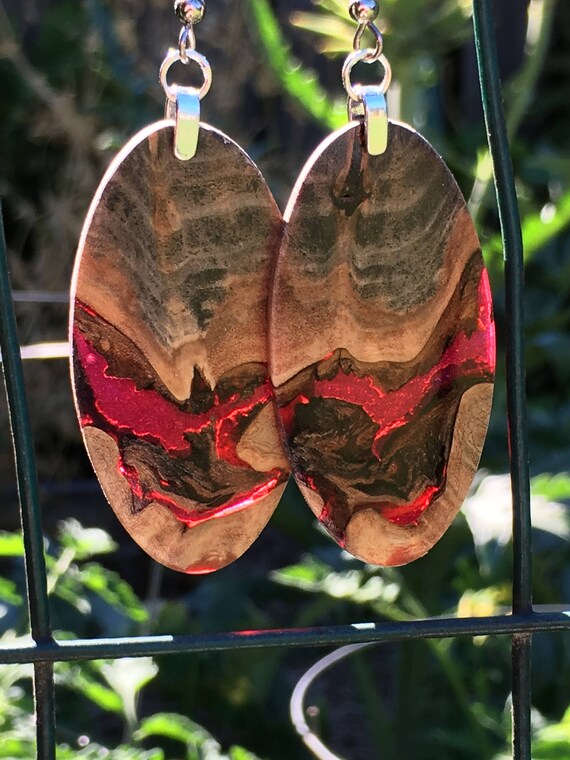 One pair of earrings made with resin
Dean also uses colored resin between pieces of wood to give amazing color to earrings when the sun shines through.
We are very happy to carry Forest Life Creations in our store and hope that you'll find an amazing pair of earrings next time you stop by.
-Your flower-loving friends at Hummingbird Floral and Gift.