One things that keeps us florists going during these cold, late-winter days are tulips coming back into season, so we wanted to teach you all about these iconic flowers.
They might not look too alike, but tulips are actually part of the lily family, and are found in 75 distinct species. The name 'tulip' is thought to come from the word 'turban', as their tight, wrapped blooms resemble the hat. More exotic tulips, however, bloom more loosely, and resemble their lily cousins.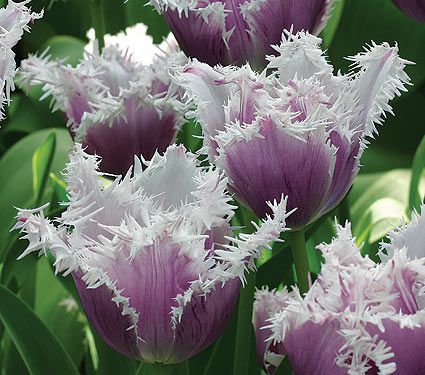 An exotic fringed tulip, showing the diversity of the species.


By far the largest producer of tulips is the Netherlands, and distributes over 3 billion bulbs a year in addition to mature blooms. Much of the tulips at our store come direct from the Netherlands, where enormous fields of neon blooms are not uncommon.
A tulips field, showing just how many tulips are grown for the flower industry.
Tulips also make nice garden additions, and can easily be grown from bulbs.
Gardeningknowhow.com
has a helpful guide on sprouting bulbs, just make sure to store them in a dry place until it's time for planting.
We hope thinking about tulips will help you think warm thoughts as we inch closer to spring!
-Your flower-loving friends at Hummingbird Floral and Gift.